Tucked away in Parnell in the heart of Auckland, Pure Skin Clinic is a cutting-edge New Zealand holistic skin clinic with a simple beauty philosophy. We believe that when skincare begins with the goal of great skin health, everything else falls into place naturally.

We're passionate about the planet, strict on professionalism, creative with our clinic and completely gifted with skin.

Here at PSC, we use two of our favourite things – science and nature – to be the ultimate destination for improving skin health and making you feel at your very best. How? By combining medical treatments and pampering, giving you the best of both worlds – that's how. Because we believe that clearer, brighter, plumper skin the natural way is the definition of happiness, and pampering should quite frankly be made a legal requirement. But we can't take all the credit because we don't work alone – we team up with you (yes you, *waves*) to ensure that what we are doing is best for your skin. After all, team work makes dreamy skin work.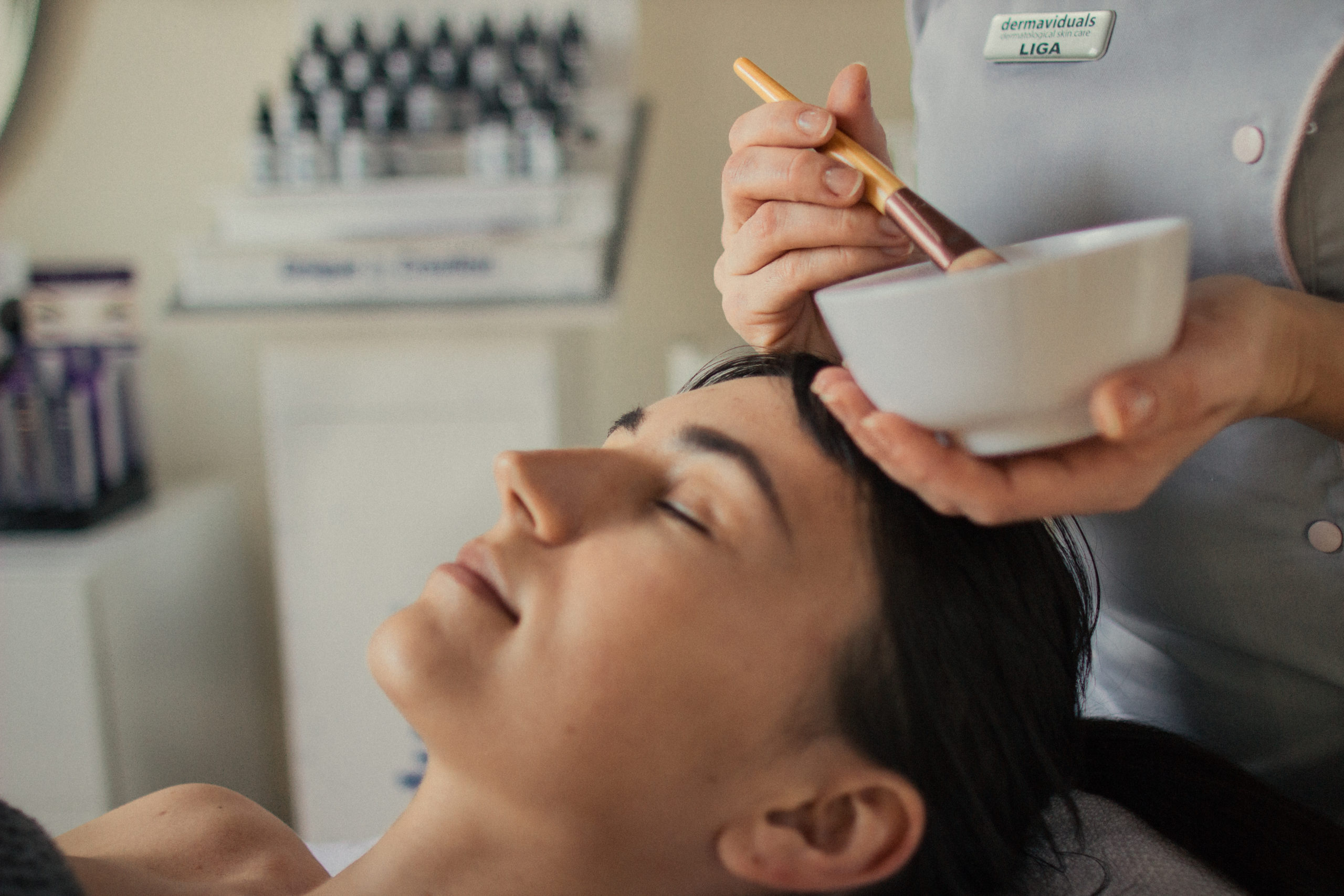 Pure Skin Clinic is located in Parnell, the heart of Auckland city. It's a short walk from the City Centre and the perfect place to visit for all your skin health and beauty needs.
The beautiful and spacious New York loft-style clinic offers you a relaxed environment where you'll feel welcomed and well looked after. Our specialist skin clinic is close to Remuera, Ponsonby and New Market for your skin therapy treatment and has plenty of parking for your convenience.
So you want a treatment, but not just any old 'treatment', a treatment? You're in the right place. Let's not 'treat' around the bush, we use kick-ass technology to provide you with more than just 'a treatment'. Our treatments are exclusive to PSC, they are not brand prescribed and each one delivers nothing but impressive results.
Forget technology from the dinosaur era, we're talking top-notch science for top-notch skin. Take our non-invasive super tool, MAX +LED for example; it's the only medically certified LED machine in Auckland and is so efficient it uses seven different lights to instantly revitalise, boost and correct the skin all at the same time. Another favourite is our AMIEA MED Microneedling device which has been a game-changer for both medical and aesthetic reasons. The machine we have is clinically proven and provides customizable treatment options within one session, targeting more than one skin condition. Pretty nifty don't you think?
So you see, skimping on quality really isn't our strong point. All of our professional, dermatological products work to our ingredients manifesto too – call us soft but unlike some, we like to side-step the ones that harm us and the planet. We carefully choose the best ingredients sourced from around the world, approved by the Germans and custom blended by us to your skin needs and goals. Pretty special and unique! Results + relaxation = a blissful combination.
We believe in good vibes only
Call us crazy but we like to celebrate the good rather than focus on the bad. Hey, it's just good sense. So when it comes to your skin, negativity just isn't part of our vocabulary; we block it out, we banish it, we will not hear it – got it? So, forget filling flaws and freezing your face, we're more about feeding your skin the goodness it needs for optimum health and to look amazing, instead of changing it into something it's not. What can we say? We just love you the way you are.
MEET LIGA – THE FOUNDER OF PURE SKIN CLINIC
CIDDESCO, ITEC, Diploma in Beauty Therapy, Body Therapies, Electrology, IAC
I am one of just a handful of qualified Corneotherapists in Auckland. I specialise in Holistic Skin Health therapies and education, Corneotherapy, Advanced Skin Therapies, Beauty Therapy and Micropigmentation.
I bring a European holistic approach to skin treatments.
I have more than 13 years experience in the Beauty & Skincare Industry, both in New Zealand and overseas. My wealth of knowledge and industry experience ensures that you have the best possible experience every time. I take exceptional care of my clients, I have very high standards and magic hands.
My understanding of skin both internally and externally allows me to tailor and treat your concerns by guiding you through homecare advice, treatment plan and assessing your progress every step of the way.
I believe beautiful skin is healthy skin and healthy skin requires a healthy body and mind. I love empowering people and building lifetime relationships with my clients.
Remember it's not about the destination, it is about the journey!