Men's Skin Care in Auckland
Come visit the experts in men's facials and skin treatments in our convenient location close to Remuera, Ponsonby and New Market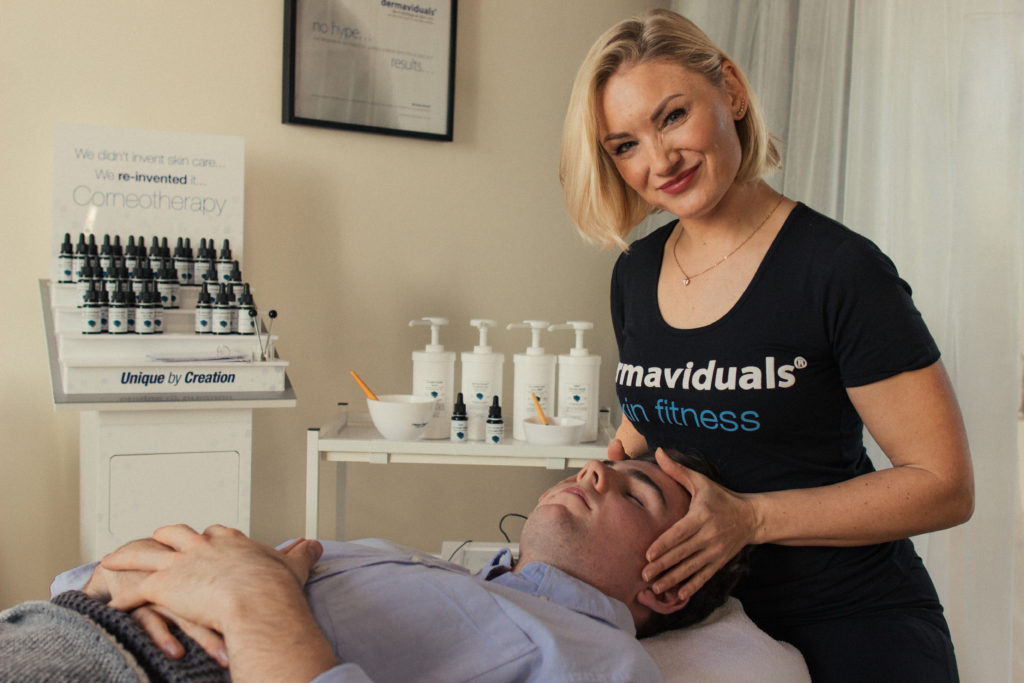 Male grooming in Auckland is no longer a niche thing, it's a necessity and it has never been easier. Modern men all over the world want to look fantastic at any age – after all, why should women get all the help?
After centuries of women being the focus of the beauty and appearance market, the tide has turned, and men are taking more care of themselves and wanting to improve their appearance and underlying skin health. Men's facials in Auckland are getting increasingly more popular, here at Pure Skin Clinic in Parnell, we have a range of men's facials, skin treatments, waxing and bespoke skincare products designed especially for the busy, cosmopolitan Auckland man. 
Men's skin is typically oilier, sweatier and 25% thicker than women's. At the Pure Skin Clinic, we offer advanced skin assessments using the latest, most precise technology available and can recommend the best skincare and male grooming products custom designed specifically for your skin.

Top Tips for Easy Guy Grooming
The key to grooming is establishing a routine, once you've been doing it a while it becomes habit.
Use correct products for your skin type. Definitely don't just steal your partner's – women's skincare needs are completely different to men's so ask us what is right for your skin.
Learn to shave properly (never against the grain) to ensure a smooth, easy shave with less irritation. Include a pre-shave product and post-shave balm.
Book future appointments before leaving the salon, to ensure you are prepared for that special event or holiday – don't leave it until the last minute.
Pamper yourself once in a while with facials, not only will they provide external benefits but are a pleasant and relaxing experience.
Moisturise every day and use a sun protection cream of SPF 30 to protect your skin from cancer and premature skin ageing.
For men's facials and skin treatments near Remuera, New Market and Ponsonby, visit Pure Skin Clinic to book your skin assessment. We have waxing and electrolysis hair removal services, to get rid of that unwanted chest hair. Why not try our advanced treatments such as the MAX+ LED light therapy or our Microneedling collagen therapy for smoother, even-looking skin. Call us for more information.
Bespoke skin programs (including products) are available from $59 a week. The programs available are individually customised and include any treatments suitable for your skin concern as well as your customised home care products.