EyEnvy® Conditioner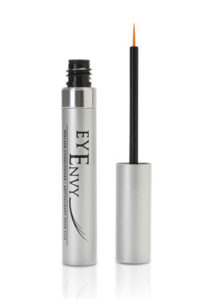 3.5ml / 0.118 fl oz or 2ml / 0.07 fl oz
The EXCLUSIVE Spa and Salon brand that will give you dazzling results.
Let everyone envy your lashes!
This conditioner is designed to achieve maximum results for thicker and longer lashes as well as thicken up brows. A revalutonary formula combining vitamins and strengthening peptides makes this product vegan and safe for pregnant or lactating woman or anyone that has sensitive eyes.
The results are noticable in 4-6 weeks.
EyEnvy® Intense Mascara
6ml / 0.20 fl oz
Repair, condition and build volumeall in one with smudge proof formula! The crisscross brush design sepaerates each lash creating dramatic volume and thickness.
EyEnvy® Intense Mascara may be the perfect complement to help achieve longer, fuller and volumizing lashes with the unique formulation containing Myristol Pentapeptide-17, which helps to nourish and protect lashes.
BrowEnvyTM The finest tip for the fullest brows!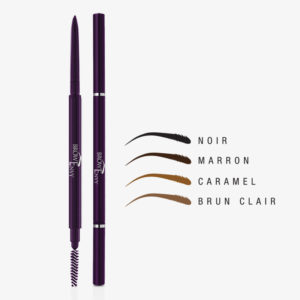 0.085g / 0.003 fl oz
Enjoy the ultimate experience in brow definition! Define your sparse looking eyebrows to create the perfect brows that you desire, with the fine tip pencil that allows you to add thickness and/or to create a beautiful shape.
WHY CHOOSE BROWENVY tm?
Create the perfect eyebrow in just seconds with EyEnvy®'s eyebrow pencil. Give yourself the effect of natural looking eyebrows that you've always desired. Shape your brows to be thick and full with the easy-to-use and easy to control fine and precise tip. The pencil is smudge-proof and is resistant to water so you will have the luxury of having beautiful eyebrows all day long.
HOW IT WORKS?
The fine tip pencil is easy-to-use and glides on smoothly onto the skin. By drawing fine strokes into the brows, you will have the effect of a natural looking eyebrows. With the integrated brush, you can modify and perfect the look to create the effect you desire.