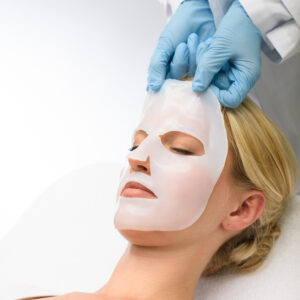 The Epi Nouvelle+ Naturelle Facial Mask
The Epi Nouvelle+ Naturelle is a unique facial mask made in Germany of a skin-friendly biomaterial obtained from raw vegetable materials. This natural, renewable biopolymer of 100% pure cellulose and water has unique properties due to its nanostructured fibre network. It is a pure, natural product that is vegan and the mask itself can be composted after it has worked its magic on your skin!
COMPOSITION
The soft and flexible mask follows your facial outline perfectly, like a second skin. This corneotherapeutic mask provides intensive moisturising, cooling and skin-soothing properties – hello hydration (so yes, looking slightly silly/creepy is definitely worth it!).
PROPERTIES
The Epi Nouvelle+ Naturelle improves the skin's profile and supports the natural regeneration of your skin, all whilst keeping your skin's microbiome in balanced harmony. It is perfect for:
Reducing swelling
Reducing redness
Reducing itching
Improving your complexion
Supporting skin regeneration & skin barrier function
After treatments that cause inflammation, such as micro-needling
APPLICATION
To use the Epi Nouvelle+ Naturelle Facial Mask at home, thoroughly cleanse and apply the mask for at least 20 minutes and up to 4 hours. You can even put your dermaviduals serums underneath for a serious skin glow! If you're using your MTS-Roller at home, this is the perfect mask to use after you roll.
Epi Nouvelle+ Naturelle Facial Pads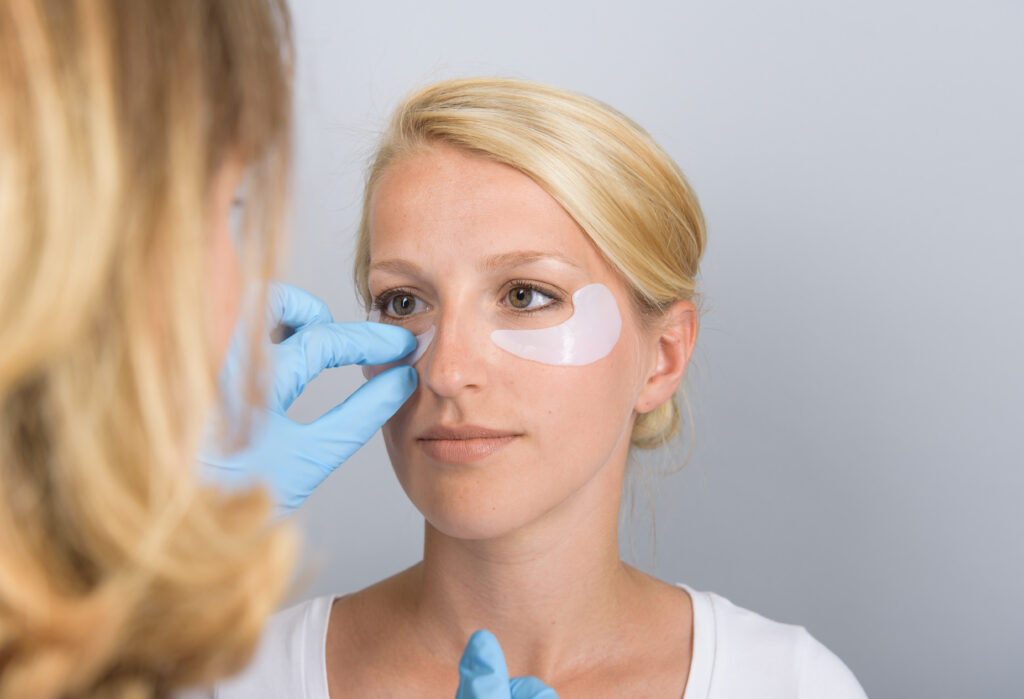 COMPOSITION
The Epi Nouvelle+ Naturelle Facial Pads are made from skin-friendly biomaterial obtained from raw vegetable materials. This 100% pure cellulose & water mask, with a nanostructured fibre network, is known as Biocellic+, and is calming and soothing with properties perfectly suited for advanced skin care
PROPERTIES
Biocellic+ is such a unique product, as it is derived from nature; produced with tiny microorganisms and natural resources. This material possesses the quality of a high-tech product and is available in medical grade.
"Biotechnology" is advanced technology and opens up new access to modern, natural-based materials and high-quality products! Natural resources and safe microorganisms are used instead of chemicals to produce valuable products, one being "Biocellic+". Biocellic+, obtained from sugar through a biotechnological process is one of these innovative biomaterials.
Nature can provide truly fascinating materials. Tiny microorganisms are able to produce high-tech polymers, simply out of sugar. We pick them from their natural environment and transfer them to an industrial production process, (known as "White Bio-Technology"), without changing the natural process itself, it's still the same but takes place under controlled clean conditions, resulting in medical grade quality of the same products.
"Biocellic+" is a high-tech material which has been developed initially to help injured skin to heal. It has already been used in advanced dressings and its uniqueness will allow many other innovative applications in skincare.
Compared to other standard cosmetic mask materials, Biocellic+ excels by performance, quality, purity and moisture delivery.
Several scientific studies have already confirmed that Biocellic+ can store a high amount of active ingredients and can deliver it in a very controlled manner, deep into the skin. The secret behind this is its unique structure and very high water content.
Because of these beneficial properties of "Biotech Cellulose", you can use it not only in wound care but also in tissue engineering, or in implant materials….and as in our epi nouvelle+ naturelle facial pads, to deliver active ingredients into the skin.
APPLICATION
The new epi nouvelle+ naturelle facial pads have the same fantastic benefits as the epi nouvelle+ naturelle facial masks(which are very well suited for post-treatment of peels, mesotherapy, laser therapy, skin intolerances such as perioral/periorbital dermatitis, photodynamic therapy and follow-up treatment in aesthetic or surgical operations) and can be used & moved around the entire orbital area and even used around the lips! They provide intense hydration to the treated area.
Free from other ingredients, epi nouvelle+ naturelle facial pads completely rely on the cooling, skin-relaxing effect of pure water.
Some "got to know" points of interest about our epi nouvelle+ naturelle facial pads:
Also known as a second skin/microbiome mask
The epi nouvelle+ naturelle facial pads are Corneotherapeutic!
Their properties will reduce swelling, redness & itching
Used to improve the skin's profile & support skin regeneration
Can be used on barrier disordered skin
Perfect for cooling of treated area
Result in shorter downtime of treatments that cause inflammation (these are great post-tattooing – just place over the eyebrows!)
Due to their manufacture via "White Bio-Technology", epi nouvelle+ naturelle facial pads are 100% sterile
Definitely: No preservatives or additives
Clearly: Pure, natural product
Of course are: 100% vegan
Thankfully: Pain-free
Can be used in conjunction with active ingredients
Will have strong adhesion to skin & can be easily moulded
Available to use in clinical treatments or as a home treatment
Take home for another application (double use up to 4 hours)
Made in Germany: extremely high quality