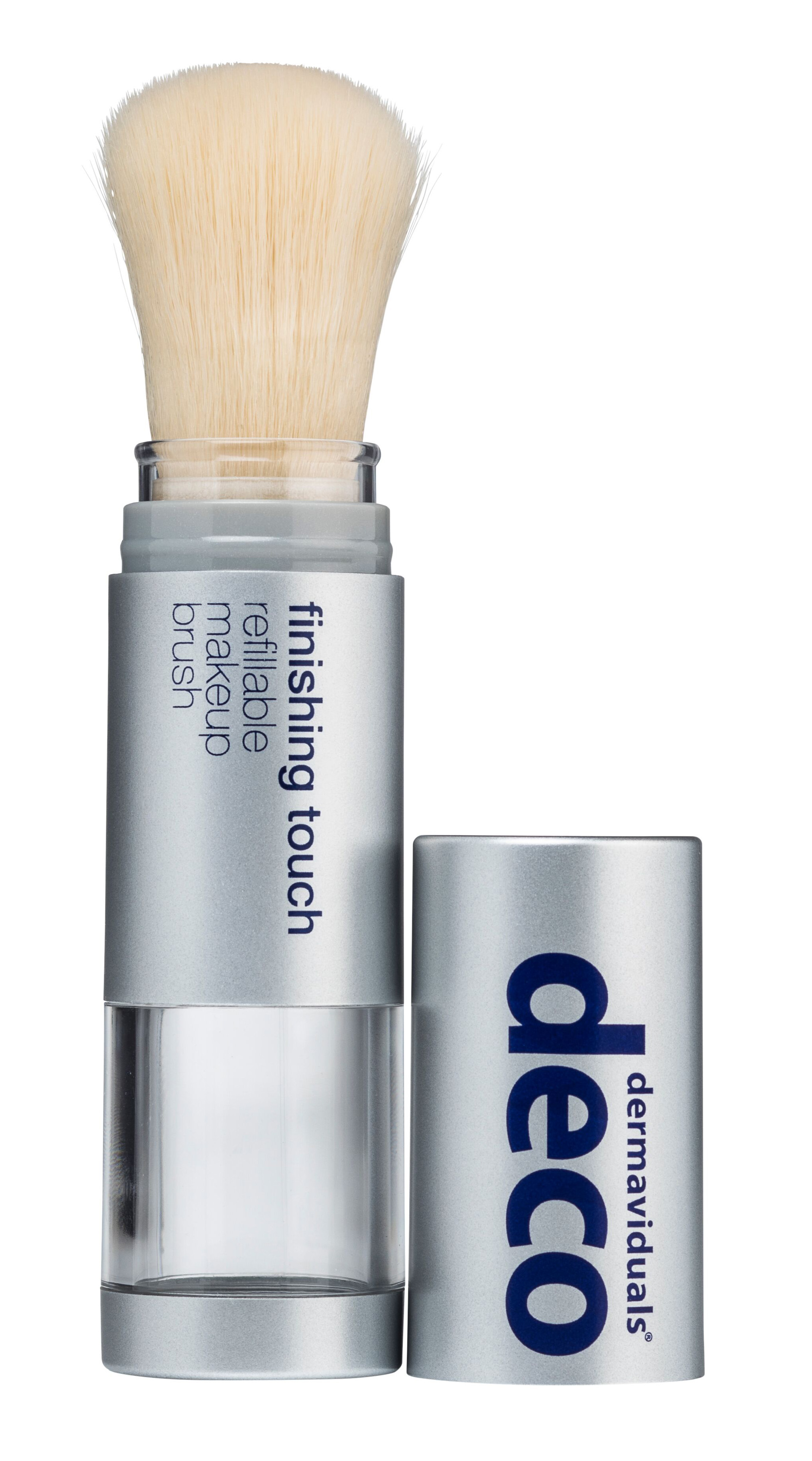 This brush is perfect for everyday use and unbeatable for use on-the-go!
Composition
The beautifully soft synthetic bristles are protected by a guard that pops down when in use and back up just before you put the top back on.
Application
The bottom unscrews for you to easily put your Loose Mineral Powder or Blush in with the provided spoon.
Comments
An added bonus of our new Refillable Makeup Brushes is that you can create your own bespoke shade of powder or customised blush colour by mixing to your liking.
Available Size
One size that fits in your handbag and clutch.